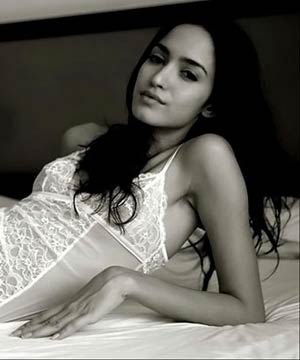 Tamara Moss is the new bold face of leading sumptuous garment manufacturing company Provogue; Tamara will feature in the Provogue Women's Wear Spring Summer 2009 collection.
Tamara Moss who is often seen in fashion weeks in New York, Milan and capital of fashion world Paris walking the ramp for some of the well acclaimed brands in the world also showed her interest in Bollywood.
Photos from
www.bollysite.com
What's on your iPod?
All of Radiohead's albums, Starsailors, Tori Amos, The Doors, Blue Bar, Morcheeba, Moby, Pavarotti, Norah Jones, loads of psy-trance, world music and a couple of yantras.
What's your DVD pick?
Any offbeat option would come first and then, of course, Quentin Tarantino. Just finished watching Death Proof and another incredible film called Across the Universe.
Your favourite romantic scene in a movie?
The entire Romeo and Juliet finale from the film Shakespeare in Love.
Which actor you would love to go on a date with and why?
Dev Patel. I'd love to chat him up on a variety of things.
Which dialogue have you mouthed in front of the mirror the most?
The lyrics of the Beatles song I wanna hold your hand.
Who inspired you to become an actor?
No one in particular.
Tamara Moss Photo / Tamara Moss Pictures / Tamara Images